Jess Glynne wowed crowds at The Jockey Club Live events in 2016 and 2017, and this year she is back!
In her first few years in the music industry, Jess has carved out a unique slot all of her own. Where others were contemplating the aftermath of heartache, she was always about standing on your own two feet.
When you look at the statistics that have marked her sky-rocketing career so far, there is probably a look of mild disbelief on your face…. I Cry When I Laugh is one of the defining British pop records of its era. At the time of writing it has been a chart staple for 138 weeks. It debuted at number one, spawning 12 million worldwide singles sales, 39 weeks on the UK top 10, 2.5 billion Spotify streams, a sold out UK arena tour, Brit, MTV: EMA, Ivor Novello, MOBO, Q and Glamour award nominations.
Placing bets, sneaking out in to the crowd and her return to racecourses... Find out what Jess Glynne had to say about performing as part of The Jockey Club Live season below!
You're playing at The Jockey Club Live events around the country and coming to Sandown Park, what has brought you back?
I had a lot of fun and after the last shows we did I couldn't say no.
Do the crowds at these racecourse shows differ from those on your normal tours?
Every crowd has a different energy but they don't differ too much! The atmosphere at both types of shows was overwhelmingly amazing.
What can we expect from your live show?
My show is full of energy and I hope it leaves everyone with a big smile on their face and an amazing experience. 
But I assure no one will be left disappointed!
As they are large scale outdoor summer events, do you approach them differently from the indoor shows?
Our approach is the same for both indoor and outdoor events - the band and I love playing live and the crowds don't differ too much in size so it's great!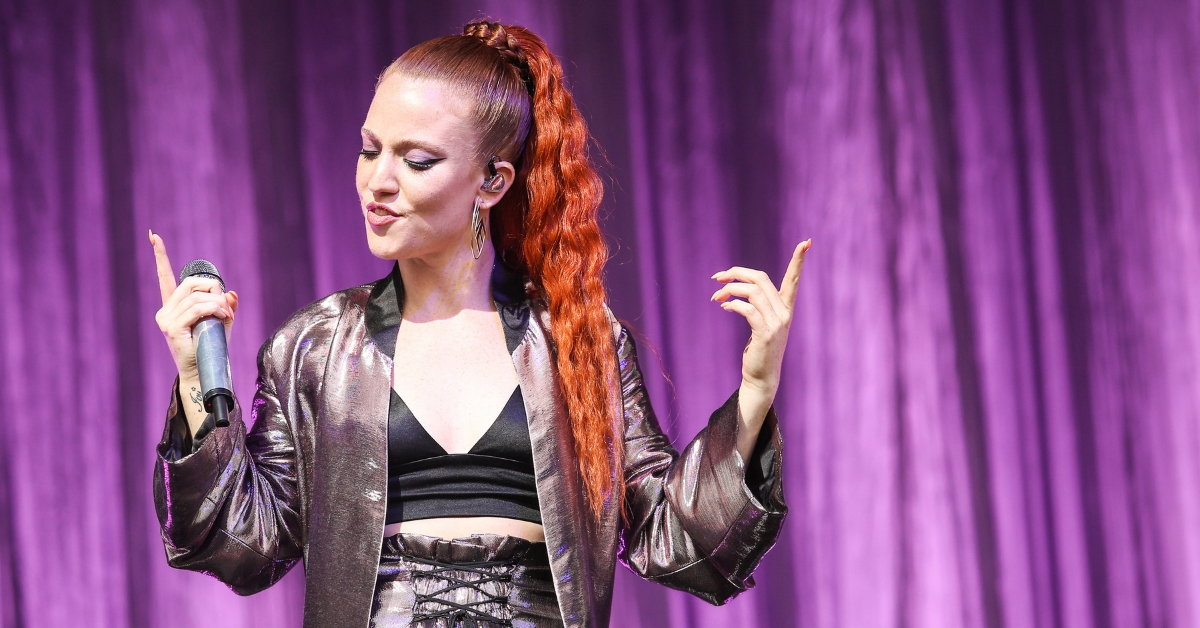 Sandown Park is a perfect example of this, but is it good to play in parts of the country that are not on the normal touring circuits that you would do?
Yeah, of course. it's always good to see people that I wouldn't normally reach.
You managed to go into the crowds at some events previously to watch the racing, did you place a cheeky bet and win?
Yes I did, I sneaked out into the crowd and put a bet on and came up with a winner but it wasn't down to my knowing the form though. Just luck!
The Jockey Club Live shows are a great day out for friends and family. You can watch an early evening of racing and then party the rest of the night away to acts like yourself. Will you be bringing your friends and family along to the shows?
Maybe but I doubt it as the shows are dotted all about the country. That's ok though cause me and the band always have a lot of fun.
Is it good to know that your music has such broad appeal when you consider the ages and demographic of your fanbase?
I love the fact that the songs resonate and touch people, whatever their age or background!
When you were at school, were you into music, what gave you the bug to want to be a singer and performer?
My parents always introduced me to new music from a young age. I was just obsessed with vocals and performing since I can remember. I think I always had it in me but it wasn't till I left school that I realised it could become a reality.
Were you into sports at school as this summer certainly sees you in some interesting sporting grounds?
I used to love sports, I was in most of the teams at school and loved athletics. My dad always encouraged that.
You've mentioned before you tried horse riding when you were younger, what was it about horses that you liked?
I started riding when I was quite young, maybe about 7 or 8 with one of my really good friends and I just loved it ever since. Horses were always one of my favourite animals.
How to get tickets
See Jess Glynne live after evening racing this summer: Friday 7th June at Haydock Park Racecourse and Thursday 8th August at Sandown Park Racecourse.
Tickets are on sale here.
10% booking fee applies.
All T&C's are available here for Haydock Park, and here for Sandown Park. There will be hospitality packages available to suit all budgets.